CLICK HERE to buy on iTunes
CLICK HERE to buy on Beatport
CLICK HERE to buy on iTunes
CLICK HERE to buy on Beatport
John B Ft Code 64
The Journey
Beta Recordings
Worldwide release 25 March 2013
Following the rich vein of melodic, star-gazing sonic form set by his previous single – the blistering n' beautiful 'Love Again' – 'The Journey' is yet another highlight from his Mixmag acclaimed album highlight 'Light Speed'. Opening with the trembling, angels-from-heaven style intro, it's an instant flashback to the heady days of Sasha & Digweed at their prime; delicate, enrapturing, dreamy, euphoric. A perfect set opener, a perfect set finale, a perfect moment for deep, shivering reflection mid-set… It's an instant ear-catcher, whenever you drop it.
As the intro develops, we're snapped away from our progressive reverie and slammed into the future with John's robust beats, trademark crisp electro bassline and floating synth work. By the time Swedish artist Code 64's perfect vocal delivery enters the mix all watches in a five mile radius are automatically set to 'rush o' clock'. Executing an impeccable balance between dancefloor power and genuine song-writing, it's yet another reason why John B is respected as such a unique artist. Not just in drum & bass, but the wider world of electronic music.
Remix-wise you're in for a treat as Beta have invited the unstoppable Metrik to the fold for a very special remix! A firm fave at the Hospital camp, Metrik is unavoidable right now. Leading the charge of D&B's next generation with an ability to fuse raw production power with the subtleties of melody and vocal dynamics, he's the perfect remix candidate for 'The Journey'. Paying respect to John's original, Metrik's given the bass a major beef boost, tweaked the arrangement with his own space-bound arpeggios and bolstered the beats. Where John's original was a moment of dancefloor reflection, Metrik's version is a moment of dancefloor detonation.
Complete with an acoustic version and all manner of instrumentals and radio edits, there's an ideal solution for every platform, every club, every time of the night.
John B & Code 64
1. The Journey (Original Mix),
2. The Journey (Metrik Remix)
3. The Journey (Acoustic Mix)
4. The Journey (Reuben Keeney & Rafii Remix)
5. The Journey (Metrik Instrumental Remix)
6. The Journey (Metrik Radio Edit)
7. The Journey (CD Edit)
Date: 25 March 2013
Cat: BETA039
Buy now on iTunes
Buy now on Beatport
Coming soon to www.beta-store.com
Bringing 2012 to a fitting finale, John B's dancefloor dominance continues unabated with the emotion-drenched piece de resistance from his critically acclaimed album 'Light Speed'.
Sparkling with his trademark pristine production and melodic mindset, this perky-but-poignant roller alone explains his LP scored Album of the Month and Album of the Week from Mixmag and The Independent respectively. A producer who's never cared for fickle flavours, John's baked his own slice of electronic music pie and you can taste the confidence and creativity in everything he does. This includes the A&R on his own label, Beta… As proved by the remixes he's commissioned for this blistering release.
But first, the original… A filmic fusion of sonic sentiments; 'Love Again' boasts the ideal balance of elements. The delicate pianos counter softly with John's cannon-like arrangement of Jillian's alluring vocals as the powerful drum & bass engine revs and purrs underneath. It's a picture perfect piece that appeals to the mind, body and dancefloor, and it comes in both original and edited forms.
Remix-wise John's secured three refreshing takes, each of which drive the melodic masterpiece into a whole new playing field. Man of the moment Enei adds the raw, mechanical oomph he's renowned, tipping a respectful nod to John's formative repertoire with growling bass and spliced, chop-tickling drumwork. Meanwhile Swedish D&B powerhouse Seba applies his own technique and textures to create a spacious, spell-binding reversion that whooshes and whirrs with late night grace and floating bass.
And for those who enjoy a more pensive, dramatic approach, Tempa terror LX One adds a whole new halfstep stance. Dark, deep and deadly, it's a slow and steady headnod to the FWD flavour of dubstep; subdued but solid, it's a refreshing reminder of the subtle textures dubstep can carry when in the right hands.
Finally John completes the set with his own Till Sunrise remix. Keeping the pianos and vocals firmly in check, he adds a steppier rhythm and an immersive bassline that oozes an infectious, progressive electro charm. If anything's going to keep you dancing till sun-up, it's this.
From albums to accolades via action-packed singles, it's been an incredible year for John B. 'Love Again' summarises his successes perfectly.
Buy now on iTunes
Buy now on Beatport
Coming soon to the Beta Store.
Buy the Craig Connelly Remix on Garuda Recordings on Beatport CLICK HERE and iTunes CLICK HERE
Having secured Album of the Month from Mixmag and Album of the Week from The Independent for his recent long player 'Light Speed' John B's musical prowess continues to grow far beyond his drum & bass roots. With an outlook that's embracing of fresh influences while always bearing the hallmarks of a very unique sound, John B is still one of the most exciting artists to arise from the D&B revolution of the '90s and continues to push the boundaries with every release.
On this, his latest single, John B delivers a stunning take on the 'Trance & Bass' sound that he made so popular. Teaming up with Kirsty Hawkshaw who lends her bright and breezy vocals to John's sublime backing track, this is simply great electronic music that fans of great melodies and beautiful songs will love. Clocking in at 174bpm, most D&B is beyond the comprehension of many listeners, but 'Connected' stands up as both a driving piece of fast breakbeat trance music and a warming reminder that musical genres are for trainspotters, not for music fans.
Next up McMash Clan take a break from releasing on Flux Pavilion & Doctor P's Circus Records to rework 'Connected' with some all-important dance floor filth. If you're someone who prefers their bass music served with a wall of sub-bass weight and some face-pounding, unrelenting beats then this whacking great chunk of drumstep-to-D&B will surely satiate your every desire. Matching the beauty of John B's original with the beast of McMash Clan's sonic assaults, this is the perfect way to assure shear dance floor devastation whenever you drop it.
With this release John B once again shows us exactly why he's regarded as a legend in the dance music world. His glittering career filled with triumphs and overflowing with fresh ideas just got even more impressive.
New Drum & Bass Remix courtesy of Subsonik & Smooth, plus Dubstep Remixes from John B himself & Rebel Sonix, available now on RED vinyl from all good retailers, and the Beta Online Store. mp3s are available in all the usual places like iTunes and Beatport.
CLICK HERE to buy Red Sky D&B Remixes on Red Vinyl from the Beta Store.
CLICK HERE to buy Red Sky DUBSTEP Remixes on Red Vinyl from the Beta Store.
CLICK HERE to buy signed test pressings of the remixes from the Beta Store.
CLICK HERE to buy the Mp3s from Beatport.com
CLICK HERE to buy the Mp3s on iTunes
Listen to clips below:
John B feat. Shaz Sparks // Red Sky (REMIXES) [BETA 019R/BETA 019T] by Beta Recordings
PRESS RELEASE:
In demand producer John B's 'Red Sky' is about to be re-released as part of a brand new remix package.
'Red Sky' has received incredible renewed hype following it being sampled on huge US star Nicki Minaj's  'Here I am' from the already gold selling album 'Pink Friday'. A massive drum and bass hit in 2008, 'Red Sky', is now going to be propelled into a different stratosphere, and it comes with brand new exciting remixes to match.
Dubbed rap's answer to Lady Gaga, Nicki Minaj's album is anticipated to be one of the highest selling albums worldwide of 2010/2011: skip to track ten and you will hear John B's distinctive trance and bass fusion pounding through reigniting interest in what has already become a classic Drum & Bass dance floor smash.
John B himself is a well known international superstar DJ who has been playing a non-stop global tour for over a decade. In-between taking his unique sound (and make-up bag) to every corner of the world, John is known for his genre defying production talents.
The John B Podcast is going from strength to strength, pushing John's signature electro/trance influenced high energy Drum & Bass sound, getting up to 200K downloads per episode & has been a major factor in his ever-growing worldwide fan-base.
On top of running his own labels Beta Recordings & Nu Electro, he has produced tracks featured on Paul Oakenfold's Perfecto Label, recently remixed chart topping bands such as Pendulum & Bloc Party, and produced a pioneering 'Trance & Bass' remix for Michael Cassette on Anjunabeats. Currently ranked 76th best DJ in the world in DJ magazine's influential Top 100 Poll, 2011 is going to be a huge year for John B and 'Red Sky'.
John B new album will be released in late June, and will be followed by the first of a new Mix CD series, Trance & Bass 2011.
'Red Sky' is being re-released in Febuary 2011 and comes complete with dubstep, trance and drum and bass remixes from John B himself and cutting-edge producers  Rebel Sonix, and Subsonik & Smooth.
You probably already check out our other sites www.john-b.com and www.johnbpodcast.com which are great places to get news about John B and his podcast, but we figured its worth posting the odd update about them here too!
So just to let you know we published 2 more episodes this week, now up to the 83rd episode!!
John B recorded live as part of his USA tour in October 2010, at Camoflage, North America's longest running weekly D&B Party, at The Sullivan Room in New York City.
Links to download here:
Download from Russian site Promodj.ru
John B Podcast 083: Live @ Camoflage, NYC 12.10.10 by Beta Recordings
JOHN B PODCAST 083 TRACKLIST
00:00 nyc_intro (John B – The Horde)
03:16 Alix Pirez – Loose Ends ft. Noisia
08:08 Gemini – Without You
09:39 The Prototypes – BREATHLESS
11:44 Noisia & Spor – Falling Through
14:31 Origin Unknown – Valley of the Shadows
17:52 Camo & Krooked feat. Shaz Sparks – Time Is Ticking Away
20:05 Cube – Metrolovers
23:00 High Rankin – State Pump
24:51 I Blame Coco – In Spirit Golden (DC Breaks Remix)
26:30 Nirvana – Smells Like Teen Spirit (Phil Mac Remix)
28:39 Subwave – Ubikz
30:54 Gemini – Destiny
32:34 ShockOne – Polygon (Dirtyphonics Remix)
34:50 NSG – Yout Anthem (Dont give a Fuck)
36:55 John B – UP ALL NIGHT (Jack Beats Remake)
39:05 Genotype – Ritual Dance
41:13 Above & Beyond & Gareth Emery pres. OceanLab – On A Good Day (Metropolis) [J Majik & Wickerman Remix]
44:14 The Burbs – Cool Air (Jerona Digital 006)
47:28 GMorosov – Pleasure Generator
48:48 Noisia & Alix Perez – Underprint
52:42 SPY – Go With The Flow
53:48 Gmorosov – Internet = Hate
55:56 Terravita – Drinks UP Hands Up
59:01 Shapeshifter – The Touch (Netsky remix)
1:01:45 Gmorozov – R1A9V8E5R
1:04:04 John B – American Girls (Synthpop Electro Mix)
1:06:43 Cube – Night Trip
1:10:35 Metrik – Learn To Fly (feat. Jan Burton)
1:15:08 Camo & Krooked – Climax
1:17:46 John B – Robot Lover
End // Doc P – Sweet Shop (Camo & Krooked Remix)
———————-
John played a special 'influences' set right by the beach at the Sun & Bass Festival in Sardinia back in September, and we got the recording!
If possible please subscribe to the podcast in iTunes here – that way your iTunes will automatically download each new episode as soon as they are published.
If you hate iTunes or just don't have access to the store in your country etc – you can download the podcast directly if you click here.
JOHN B PODCAST 082 TRACKLIST
1. X Ray Connection // Get Ready
2. Sare Havlicek // Astronave
3. Romina Cohn // The Night
4. New Order // Bizarre Love Triangle (Extended Dance Mix)
5. Dead or Alive // You Spin Me Round (Murder Mix)
6. Fleetwood Mac // Little Lies (Extended Version)
7. Desireless // Voyage Voyage
8. Vitalic // Poison Lips
9. Yazoo // Don't Go (12" version)
10. Stacey // Two Of Hearts
11. Eurythmics // Sweet Dreams
12. Sabrina // Boys (Summertime Love)
13. DJ Hell vs. Trans X // Living on Video
14. New order // Blue Monday (Original Version)
15. A-Ha // The Sun Always Shines On TV (Extended Version)
16. Sylvester // Do Ya Wanna Funk
17. DJ's Factory // A View to Kill
18. Company B // Fascinated
19. D-Mob // We Call It Acieed (feat. Gary Haisman)
20. 808 State // Pacific 202
21. Real Life // Send Me An Angel (Extended)
22. Yazoo // Situation (Long Version)
23. Michael Sembello // Maniac
24. John B // American Girls (Synthpop Electro Mix)
TRACKLISTING
1. Utopia // Diamond Shine // Breed12inches
2. Falling of Ideas // m25, Nummix & First Function // Unsigned
3. Hard Fi // I Shall Overcome (Paul B Remix)
4. John B // Robot Lover // Beta
5. John B // Numbers (Camo & Krooked Remix) // Beta
6. John B feat. Shaz Sparks // Red Sky // Beta
7. Camo & Krooked // Turn Up The Music
8. Michael Jackson // Beat It (John B Re-Edit)
9. Subfocus // Rock It // Ram
10. Freeland // Under Control (TC Remix)
11. Alix Perez feat Fats // Down the Line (Break Remix)
12. Doc Scott // Unofficial Ghost // Metalheadz
>> Marty McFly feat. Emmet Brown // Delorian?
13. Johnny L // Evah
14. Fallin (Shockone Remix) // Agent X feat. Mutaya
15. Juggernaut (Nero Remix) // Enter Shikari
16. Ian Carey Project // Get Shakey (Matrix & Futurebound Remix)
17. Camo & Krooked // One
18. Klement // Girls
19. Johnny L // Come Here
20. Bloc Party // Trojan Horse (John B Remix)
CLICK HERE TO DOWNLOAD WITH iTUNES
And if you hate iTunes but still love John B you can download the mp3 here:
www.john-b.com/podcast/JohnB_StudioMixJuly2009.mp3
Live set recorded at John B's gig in Zweibruken @ Erdgeschoss – the 2nd of 2 gigs that weekend, Friday night was all D&B (we have that too and will be posting in the podcast soon!) and Saturday night was everything non-DnB! So here you have it, an epic 3+ hours of Techno/Electro/Minimal/Italo Disco/80s and some drunken John B on the Microphone towards the end! Enjoy!
Tracklist to follow…
CLICK HERE TO DOWNLOAD WITH iTUNES
And if you hate iTunes but still love John B you can download the mp3 here: www.john-b.com/podcast/JohnB_Live_Zweibruken_ElectroTechnoItalo80sSet.mp3
So I finally got all the photos together, gathered (with the kind help of my Russian fans and friends on vKontakte.ru) from lots of gallery websites, all Russian ones I find impossible to translate
As you can see it was an amazing show, ROASTING in there, so much so they got me 2 huge fans which worked a treat – except they blew my CDs about
Had no time to hang around afterwards either, there's only one flight a day out of Nizhny Novgorod on a decent airline (i.e not a scarey Russian one!) at about 5 am – so I had to literally jet right out of there as soon as my set was done – straight to the airport, with all my makeup on and rave-dirt etc! Got a few funnny looks at Passport control but managed to totally sort myself out and get changed in the wierd little airport bathroom before the flight took off. I think I was only on the ground for about 4 hours from the point of landing in Russia to taking off again – that's a proper rave-commute
Anyway – here's some of the photos below, and as always you can see the whole gallery on my flickr gallery, facebook AND myspace (yes I spend a lot of time uploading stuff!)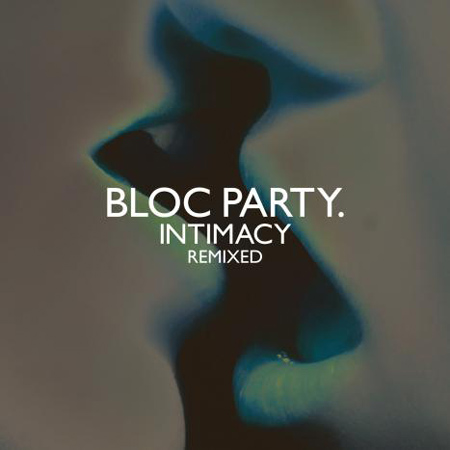 John B's magnificent remix of Bloc Party's track "Trojan Horse" is now available on their new album "Intimacy Remixed".
You can listen to a clip of it on the John B myspace page if you click here.
Buy the CD here.
Download on itunes here.

Post taken from the official John B Blog:
Many thanks to Lukas Verdijk for sending over the photos from my gig over in Holland a couple of weeks ago, and big up to DJ Tyson for hooking up the event and getting the audio recording and these pics over so quickly – check out my podcast for the recording of my set!
The club was a bit smaller than I'm used to playing lately, but the vibe was excellent, really REALLY good sound & lighting, and literally everyone in there was going nuts – ended up with loads of randoms up on the stage jiggling about
Flew over from London to Dusseldorf then a quick drive over to Arnhem with Shimon, who was also playing – good to catch up with mr AudioPorn and check out what he's playing too. So yeah, great gig – looking forward to going back sometime!
I've posted the whole photo galleries up on flickr, the John B Myspace page & the John B Facebook Fan page.