CLICK HERE to buy on iTunes
CLICK HERE to buy on Beatport
CLICK HERE to buy on iTunes
CLICK HERE to buy on Beatport
John B Ft Code 64
The Journey
Beta Recordings
Worldwide release 25 March 2013
Following the rich vein of melodic, star-gazing sonic form set by his previous single – the blistering n' beautiful 'Love Again' – 'The Journey' is yet another highlight from his Mixmag acclaimed album highlight 'Light Speed'. Opening with the trembling, angels-from-heaven style intro, it's an instant flashback to the heady days of Sasha & Digweed at their prime; delicate, enrapturing, dreamy, euphoric. A perfect set opener, a perfect set finale, a perfect moment for deep, shivering reflection mid-set
 It's an instant ear-catcher, whenever you drop it.
As the intro develops, we're snapped away from our progressive reverie and slammed into the future with John's robust beats, trademark crisp electro bassline and floating synth work. By the time Swedish artist Code 64's perfect vocal delivery enters the mix all watches in a five mile radius are automatically set to 'rush o' clock'. Executing an impeccable balance between dancefloor power and genuine song-writing, it's yet another reason why John B is respected as such a unique artist. Not just in drum & bass, but the wider world of electronic music.
Remix-wise you're in for a treat as Beta have invited the unstoppable Metrik to the fold for a very special remix! A firm fave at the Hospital camp, Metrik is unavoidable right now. Leading the charge of D&B's next generation with an ability to fuse raw production power with the subtleties of melody and vocal dynamics, he's the perfect remix candidate for 'The Journey'. Paying respect to John's original, Metrik's given the bass a major beef boost, tweaked the arrangement with his own space-bound arpeggios and bolstered the beats. Where John's original was a moment of dancefloor reflection, Metrik's version is a moment of dancefloor detonation.
Complete with an acoustic version and all manner of instrumentals and radio edits, there's an ideal solution for every platform, every club, every time of the night.
John B & Code 64
1. The Journey (Original Mix),
2. The Journey (Metrik Remix)
3. The Journey (Acoustic Mix)
4. The Journey (Reuben Keeney & Rafii Remix)
5. The Journey (Metrik Instrumental Remix)
6. The Journey (Metrik Radio Edit)
7. The Journey (CD Edit)
Date: 25 March 2013
Cat: BETA039
Buy now on iTunes
Buy now on Beatport
Coming soon to www.beta-store.com
Bringing 2012 to a fitting finale, John B's dancefloor dominance continues unabated with the emotion-drenched piece de resistance from his critically acclaimed album 'Light Speed'.
Sparkling with his trademark pristine production and melodic mindset, this perky-but-poignant roller alone explains his LP scored Album of the Month and Album of the Week from Mixmag and The Independent respectively. A producer who's never cared for fickle flavours, John's baked his own slice of electronic music pie and you can taste the confidence and creativity in everything he does. This includes the A&R on his own label, Beta… As proved by the remixes he's commissioned for this blistering release.
But first, the original… A filmic fusion of sonic sentiments; 'Love Again' boasts the ideal balance of elements. The delicate pianos counter softly with John's cannon-like arrangement of Jillian's alluring vocals as the powerful drum & bass engine revs and purrs underneath. It's a picture perfect piece that appeals to the mind, body and dancefloor, and it comes in both original and edited forms.
Remix-wise John's secured three refreshing takes, each of which drive the melodic masterpiece into a whole new playing field. Man of the moment Enei adds the raw, mechanical oomph he's renowned, tipping a respectful nod to John's formative repertoire with growling bass and spliced, chop-tickling drumwork. Meanwhile Swedish D&B powerhouse Seba applies his own technique and textures to create a spacious, spell-binding reversion that whooshes and whirrs with late night grace and floating bass.
And for those who enjoy a more pensive, dramatic approach, Tempa terror LX One adds a whole new halfstep stance. Dark, deep and deadly, it's a slow and steady headnod to the FWD flavour of dubstep; subdued but solid, it's a refreshing reminder of the subtle textures dubstep can carry when in the right hands.
Finally John completes the set with his own Till Sunrise remix. Keeping the pianos and vocals firmly in check, he adds a steppier rhythm and an immersive bassline that oozes an infectious, progressive electro charm. If anything's going to keep you dancing till sun-up, it's this.
From albums to accolades via action-packed singles, it's been an incredible year for John B. 'Love Again' summarises his successes perfectly.
Buy now on iTunes
Buy now on Beatport
Coming soon to the Beta Store.
Buy the Craig Connelly Remix on Garuda Recordings on Beatport CLICK HERE and iTunes CLICK HERE
Having secured Album of the Month from Mixmag and Album of the Week from The Independent for his recent long player 'Light Speed' John B's musical prowess continues to grow far beyond his drum & bass roots. With an outlook that's embracing of fresh influences while always bearing the hallmarks of a very unique sound, John B is still one of the most exciting artists to arise from the D&B revolution of the '90s and continues to push the boundaries with every release.
On this, his latest single, John B delivers a stunning take on the 'Trance & Bass' sound that he made so popular. Teaming up with Kirsty Hawkshaw who lends her bright and breezy vocals to John's sublime backing track, this is simply great electronic music that fans of great melodies and beautiful songs will love. Clocking in at 174bpm, most D&B is beyond the comprehension of many listeners, but 'Connected' stands up as both a driving piece of fast breakbeat trance music and a warming reminder that musical genres are for trainspotters, not for music fans.
Next up McMash Clan take a break from releasing on Flux Pavilion & Doctor P's Circus Records to rework 'Connected' with some all-important dance floor filth. If you're someone who prefers their bass music served with a wall of sub-bass weight and some face-pounding, unrelenting beats then this whacking great chunk of drumstep-to-D&B will surely satiate your every desire. Matching the beauty of John B's original with the beast of McMash Clan's sonic assaults, this is the perfect way to assure shear dance floor devastation whenever you drop it.
With this release John B once again shows us exactly why he's regarded as a legend in the dance music world. His glittering career filled with triumphs and overflowing with fresh ideas just got even more impressive.
Artist: Terravita
Tracks: Nail In The Coffin / Drinks Up Hands Up
Label: Beta Recordings
Release Date: 4 April (Beatport) 2 May (Vinyl)
CLICK HERE to buy the 12″ vinyl from the Beta Store
CLICK HERE to buy white label promos from the Beta Store
CLICK HERE to buy the Mp3s from Beatport.com
Terravita // Nail In The Coffin b/w Drinks Up Hands Up [BETA 028] by Beta Recordings
Terravita are BACK with a huge follow up to their last smash on John B's Beta Recordings label "Up In The Club". The last release dominated Dubstep & DnB charts alike with its prototype drumstep sound, and now they return and take things up a notch…
At the forefront of the genre one again, Terravita 'nail' it with the awesome "Nail in the Coffin". Everything is leads up to the monumental bass drop, distinctive vocals from Matt of Terravita, and rising synths draw you in, and then the whole world collapses as the monster bass shakes the walls down. Truly a drumstep classic in the making.
"Drinks Up Hands Up" is more of a DnB party anthem: combine the drunken debauchery of Hot Pink Delorean's Live shows – drink-spraying, crowd surfing, boobie flashing, with a bouncy D&B beat, fun optimistic bass and catchy vocal and you're halfway there. DnB that doesn't take itself too seriously, but damn well knows how to party…
Big tunes, both of these. Ignore at your peril.
Artist: Gemini
Tracks: Destiny / Without You
Label: Beta Recordings
Release Date: 4 April (Beatport) 2 May (Vinyl)
Barcode: UPC 6 66017 23206 5
CLICK HERE to buy the 12″ vinyl from the Beta Store
CLICK HERE to buy white label promos from the Beta Store
CLICK HERE to buy the Mp3s from Beatport.com
Check out the audio clips from our soundcloud player below:
Gemini // Destiny b/w Without You [BETA 027] by Beta Recordings
Another monster release from John B's newly revitalised Beta Recordings label – this time from rising star GEMINI.
He's been making serious waves with his dubstep productions, is already a youtube superstar and has quickly been snapped up by prestigious management company three six zero, remixing the likes of Diddy, Deadmau5, Jamiroquai, Kelis, Hadouken, Fenech Soler & Willow Smith. Gemini is now showing off his diverse productions skills & breaking new ground within the realms of Drum & Bass.
Two absolute beasts here on this exciting double A side – both leaning towards a more 'Trance & Bass' sound, but with a deep, refined edge, and uncompromising dancefloor power.
Without you is a beautiful, refreshing, trancey DnB roller. Deadmau5 vibes and an almost 4/4 break keep things pushing on with a progressive synth chord pattern and subtle, building pads. Perfect transition track, great in the mix – but with a breakdown that really makes the crowd take notice & progressively builds them up again to a mighty crescendo.
Destiny is more high energy & fits in perfectly as the highlight of any peak-time DnB set. Quality, crisp beats lead you in, then a breakdown to almost silence as the killer electro-synth hook comes out of nowhere, building and building until the final release & club smashing main drop kicks in. Reliably one of the biggest tracks of any set at the moment, and surely destined for great things once released into the wild…
New Drum & Bass Remix courtesy of Subsonik & Smooth, plus Dubstep Remixes from John B himself & Rebel Sonix, available now on RED vinyl from all good retailers, and the Beta Online Store. mp3s are available in all the usual places like iTunes and Beatport.
CLICK HERE to buy Red Sky D&B Remixes on Red Vinyl from the Beta Store.
CLICK HERE to buy Red Sky DUBSTEP Remixes on Red Vinyl from the Beta Store.
CLICK HERE to buy signed test pressings of the remixes from the Beta Store.
CLICK HERE to buy the Mp3s from Beatport.com
CLICK HERE to buy the Mp3s on iTunes
Listen to clips below:
John B feat. Shaz Sparks // Red Sky (REMIXES) [BETA 019R/BETA 019T] by Beta Recordings
PRESS RELEASE:
In demand producer John B's 'Red Sky' is about to be re-released as part of a brand new remix package.
'Red Sky' has received incredible renewed hype following it being sampled on huge US star Nicki Minaj's  'Here I am' from the already gold selling album 'Pink Friday'. A massive drum and bass hit in 2008, 'Red Sky', is now going to be propelled into a different stratosphere, and it comes with brand new exciting remixes to match.
Dubbed rap's answer to Lady Gaga, Nicki Minaj's album is anticipated to be one of the highest selling albums worldwide of 2010/2011: skip to track ten and you will hear John B's distinctive trance and bass fusion pounding through reigniting interest in what has already become a classic Drum & Bass dance floor smash.
John B himself is a well known international superstar DJ who has been playing a non-stop global tour for over a decade. In-between taking his unique sound (and make-up bag) to every corner of the world, John is known for his genre defying production talents.
The John B Podcast is going from strength to strength, pushing John's signature electro/trance influenced high energy Drum & Bass sound, getting up to 200K downloads per episode & has been a major factor in his ever-growing worldwide fan-base.
On top of running his own labels Beta Recordings & Nu Electro, he has produced tracks featured on Paul Oakenfold's Perfecto Label, recently remixed chart topping bands such as Pendulum & Bloc Party, and produced a pioneering 'Trance & Bass' remix for Michael Cassette on Anjunabeats. Currently ranked 76th best DJ in the world in DJ magazine's influential Top 100 Poll, 2011 is going to be a huge year for John B and 'Red Sky'.
John B new album will be released in late June, and will be followed by the first of a new Mix CD series, Trance & Bass 2011.
'Red Sky' is being re-released in Febuary 2011 and comes complete with dubstep, trance and drum and bass remixes from John B himself and cutting-edge producers  Rebel Sonix, and Subsonik & Smooth.
Xilent // Irreversible EP [BETA 026] by Beta Recordings >
CLICK HERE to buy 12″ vinyl from www.beta-store.com
CLICK HERE to buy limited white label 12″ vinyl promo from www.beta-store.com
CLICK HERE to buy mp3 from www.beta-store.com
CLICK HERE to buy mp3 from iTunes
CLICK HERE to buy mp3 from Beatport.com
John B's Beta Recordings provides a storming end to the summer with an epic, yet snarling dancefloor 12" from the precocious new talent Xilent.
Originally from Poland, young drum & bass producer Xilent now resides in Edinburgh, Scotland. After first breaking onto the scene in 2007 he has steadily risen through the ranks with his intense, muscular yet funky and uplifting style.
'Step One' the title track is the kind of epic opener that John B tears up arenas with on a weekly basis. Opening with massive hands-up trance synths, it breaks down into a snarling beast, morphing the synths into a dancefloor behemoth. Take a breather during the breakdown before the second drop smacks you straight in the face all over again.
'Irreversible' rolls in sleekly with otherworldly synths and whispered ethereal vocals, the tension building with every bar. What is in store, though, is fearsome: a stuttering growling monster bassline, kept in kicked into shape by whip-cracking snares.
'Twice' maintains that blurred line between epic and filth – but states its intentions early on with bassbin shaking kick drums overlaying the echoing stabs, before true urgency of the drop ensues.
Check out clips of the tracks on our soundcloud player here:
Receptor // Girls EP [BETA 025] by Beta Recordings
CLICK HERE to buy full artwork 12″ vinyl at www.beta-store.com
CLICK HERE to buy 12″ vinyl white label promos at www.beta-store.com
CLICK HERE to buy mp3 at www.beta-store.com
CLICK HERE to buy mp3 at iTunes
CLICK HERE to buy mp3 at Beatport.com
John B's Beta Recordings label continues its fine return with this new EP courtesy of Receptor.
Receptor is no stranger to an array of styles; this eclectic talent has been helping him make his mark since 1997. Hailing from the East the Russian producer certainly brings with him an electric twist.
On 'Princess' don't let the title fool you, this track is no fairy tale. The beat kicks in like no other with a raw undertone that will have the crowd bouncing along. It's sure to be the one tune everyone is talking about after the weekend.
'Girls' with its series of breaks and beats blending into a broken yet pulsating rhythm, it won't be just the girls who can't help moving; this one will shake everybody!
'Ass' kicks off with an attention grabbing high note over a simmering beat that drops manically ensuring no one is able to resist the call of the dance floor once this one is in full swing. It draws you in to its intensity and once it's dropped, keeps you with it until the very end. 'Belka & Strelka' ushers in a change in rhythm compared to the previous tracks. A fairly light and liquid style of Drum & Bass, the melodies blend nicely over a solid undercurrent of bass. One to turn up loud on the way to the club!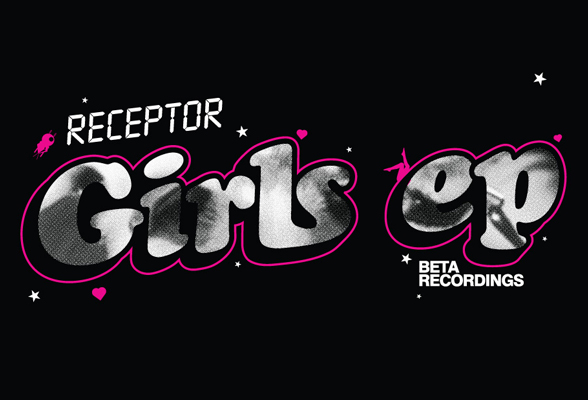 Gmorozov's electro-dnb monster of an EP is out now on our sister label Nu Electro Recordings and available from iTunes and Beatport.
CLICK HERE to buy on iTunes
CLICK HERE to buy on Beatport
listen to clips on our Soundcloud Player here:
Gmorozov // Internet = Hate EP [ELC 007] by Nu Electro
CLICK HERE to buy on iTunes
CLICK HERE to buy on Beatport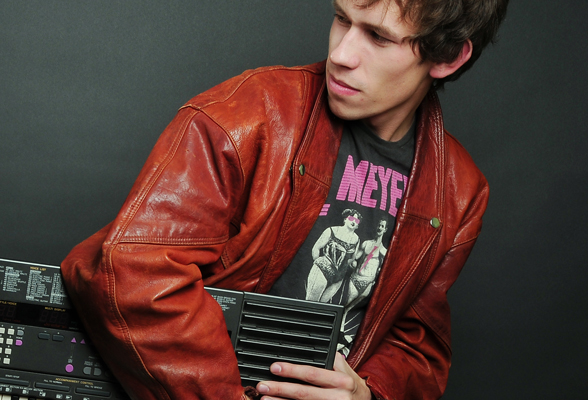 Label: Nu Electro
Release Date: 25th October 2010
Genre: DnB, Techno, Electro
Cat Number: ELC007
With a keen eye for brand new talent, John B wasted no time in snapping up the Russian young gun and general wunderkind Gmozorov to create a trio of off-the-wall electro-influenced pieces for John's Nu Electro imprint.
'Internet=Hate' puts the 80s into the ring with the present day and lets them fight it out. Urgent synths clash with electric guitars and snappy snares in combination with trancey stabs and an ongoing commentary on the mad obsession we have with the internet, in particular the music industry.
'Pleasure Generator' is drum & bass in BPM only. In this x-rated piece of audio geek porn, robots get naughty and give each other a sexually charged explicit electro workout. 'Miami 1986' brings the tempo down to an even 130bpm for a more straight-up electro mover. Distorted, atmospheric 80s synths dream of Miami, while the chugging bassline is all vice. Would be as at home in an Erol Alkan set as Sonny Crockett's car stereo.
Nu Electro is run by John B, one of the most eclectic and unique individuals within electronic music today. Renowned for his expansive DJ sets and globetrotting lifestyle, the best way to describe John is to expect the unexpected!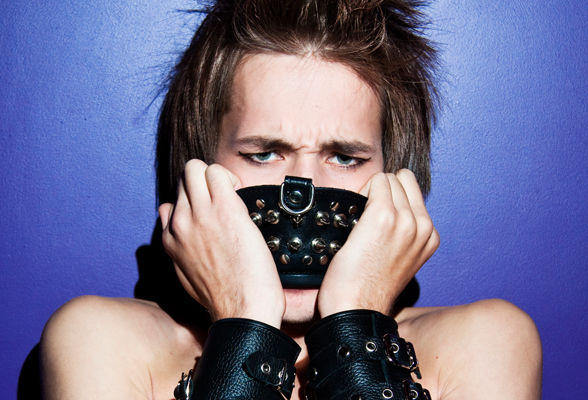 Out now on Limited Edition 12″ Vinyl and mp3.
CLICK HERE to buy on iTunes
CLICK HERE to buy on Beatport
CLICK HERE to buy white label 12″ Vinyl Promos
CLICK HERE to buy Full Artwork 12″ Vinyl.
Listen to audio clips on our sound cloud player below:
High Rankin // State Pump b/w Feel For You [BETA 024] by Beta Recordings
CLICK HERE to buy on iTunes
CLICK HERE to buy on Beatport
CLICK HERE to buy white label 12″ Vinyl Promos
CLICK HERE to buy Full Artwork 12″ Vinyl.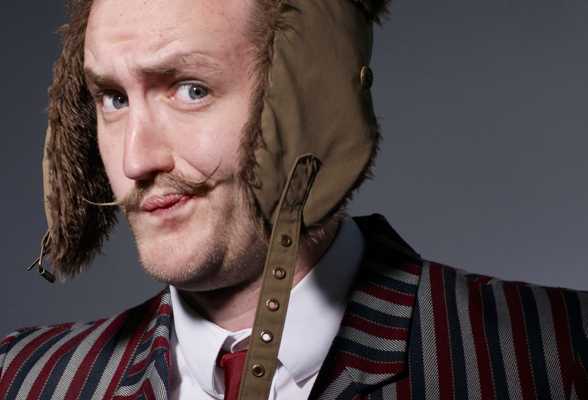 Label: Beta Recordings
Release Date: 25th October 2010
Genre: Drum & Bass / Dubstep
Cat Number: BETA 24
John B's Beta Recordings label follows up its recent return with a new single from High Rankin.
High Rankin's music is a celebration of eccentricity. Brimming with character and personality, Rankin's tunes never fail to raise the bar musically and always cause an inevitable dance floor riot.
'State Pump' arrives with a collective mix of beats, each one eager to stamp its mark. Beginning on a fairly mellow note Rankin introduces an echoing rhythmic melody before unleashing an onslaught of rough beats that engulf the ears! The bouncing electro beat drives the track giving it a real jump up rock and rave vibe that makes it a tune that will be hard to forget!
'Feel for You' delivers Rankin's trademark dubstep and it is especially relentless in this new single. The pitched up vocals recall early 90s hardcore and interject throughout to create hard hitting build ups that are almost grime like in their raw energy.