Great news for Camo & Krooked! The new copy of DJ mag just came through the Beta Recordings letterbox and it looks like they got awarded 'Single of the Month'! Well done boys!
"A Milestone".
You can by the EP on Vinyl at the Beta Webstore (we ship worldwide) if you click here.
And digitally at Beatport, where tracks from the EP are currently dominating the Top 10 D&B chart click here.
Read more about the release and listen to clips here.
The promoters from the John B gig at Douala in Ravensburg on Saturday night kindly gave us this clipping from the Schwäbische Zeitung, the main newspaper for the region.
If our German skills are correct it looks like they called John a 'Bird of Paradise' hahahah! The mention of Nine Inch Nails lured in a few mega-NIN fans too, along with all the usual electroDnB misfits! Excellent to see such a broad range of fans out at the weekend going mental in such a small town!
You can see John B's iphone photoblog pictures if you click here, and we'll shortly be posting photos from the pro-photographers on the night too.
The first John B gig on 2009, if the rest are anywhere near as good it's going to be a killer year!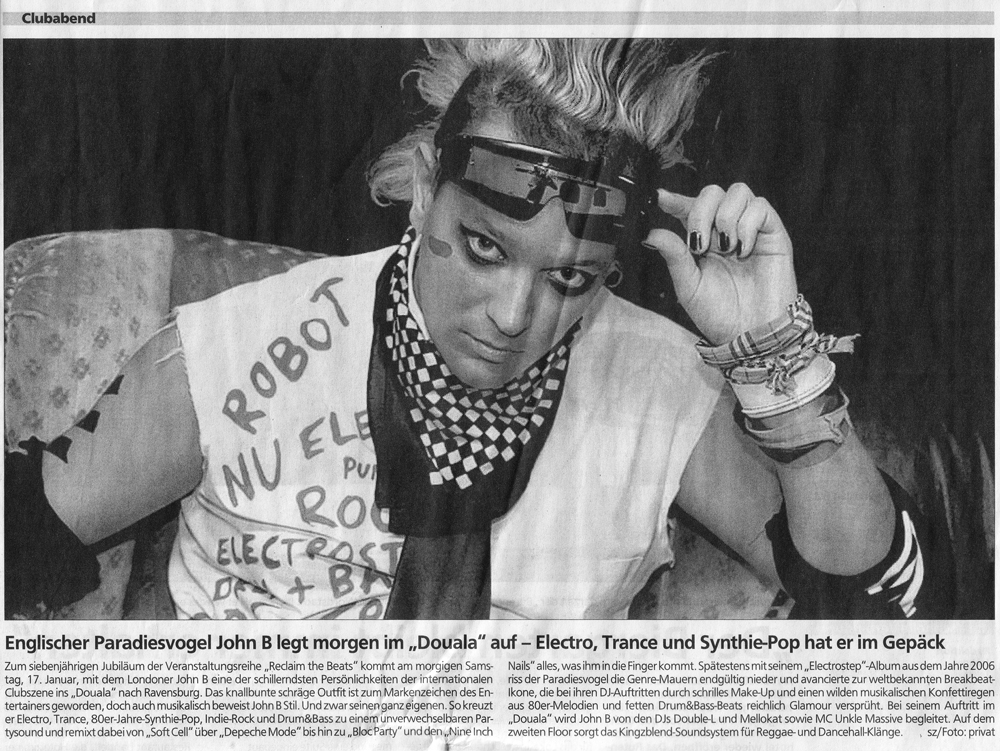 If you can read German here's a cool mini interview John did for a magazine in Freiburg before his gig over there in November 2008.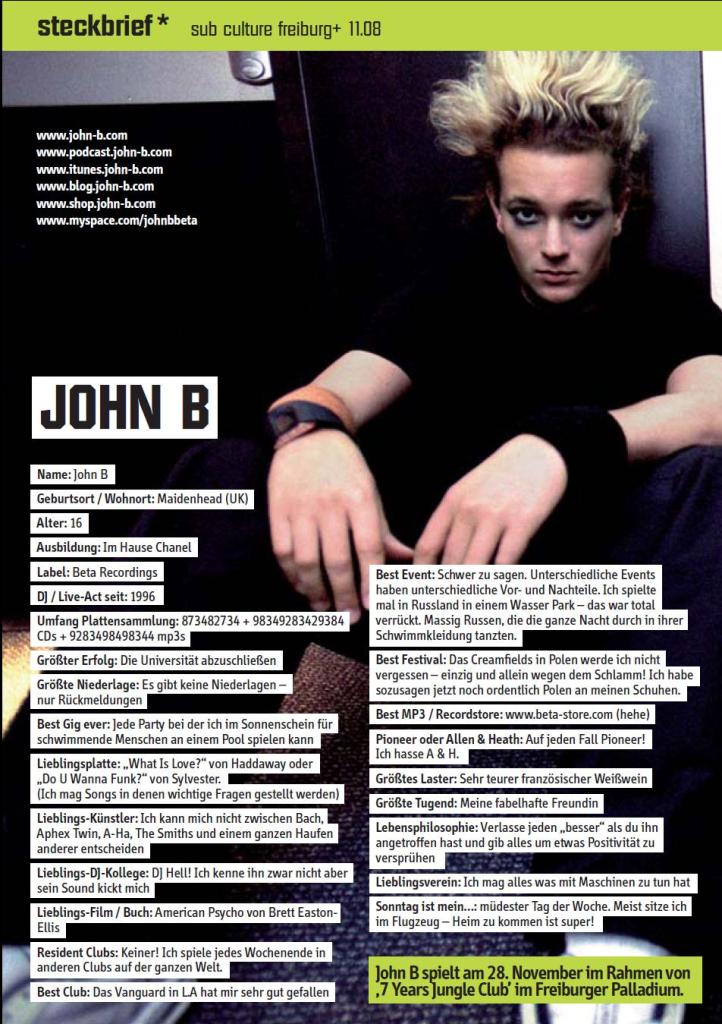 Full page feature from Knowledge Magazine in 2008. John talks about how he produced one of his first breakthrough electro/trance Drum & Bass track 'Starburst' back in 1997.
Interestingly enough, John plans to remix starburst in 2009 as part of the Greatest Hits & Remasters project for later in the year…. You heard it here first!