Nu Electro was launched in 2002 with John B's American Girls EP & was the start of what has become a massive sound for D&B and John B as a DJ. He's since gone on to develop the sound into its own genre 'Electrostep' & released the critically acclaimed album of the same name in 2006.
John had viral flash video genius Joel Vietch of rathergood.com do a fun cartoon video for the track, which became a huge viral internet sensation & has been viewed hundreds of thousands of times to date. You can still check it out at www.american-girls.co.uk
We're aiming to kickstart 2009 with a fresh release schedule and some exciting new artists. If you want to send us your demos & get your stuff out there click here to find out how.We're looking for electro/retro/80s/synth/punk stuff – it doesn't have to be Drum & Bass speed at all, 4/4 stuff is most welcome, in fact we're planning on putting out a lot more electrotechno/house/minimal stuff through Nu Electro next year…
Click here to check out the Nu Electro Discography.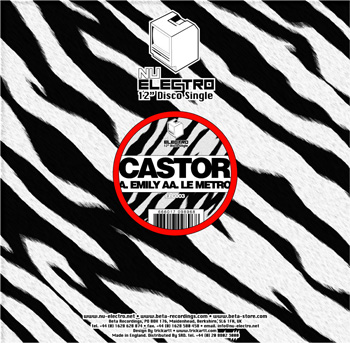 Links