Gmorozov's electro-dnb monster of an EP is out now on our sister label Nu Electro Recordings and available from iTunes and Beatport.
CLICK HERE to buy on iTunes
CLICK HERE to buy on Beatport
listen to clips on our Soundcloud Player here:
Gmorozov // Internet = Hate EP [ELC 007] by Nu Electro
CLICK HERE to buy on iTunes
CLICK HERE to buy on Beatport
Label: Nu Electro
Release Date: 25th October 2010
Genre: DnB, Techno, Electro
Cat Number: ELC007
With a keen eye for brand new talent, John B wasted no time in snapping up the Russian young gun and general wunderkind Gmozorov to create a trio of off-the-wall electro-influenced pieces for John's Nu Electro imprint.
'Internet=Hate' puts the 80s into the ring with the present day and lets them fight it out. Urgent synths clash with electric guitars and snappy snares in combination with trancey stabs and an ongoing commentary on the mad obsession we have with the internet, in particular the music industry.
'Pleasure Generator' is drum & bass in BPM only. In this x-rated piece of audio geek porn, robots get naughty and give each other a sexually charged explicit electro workout. 'Miami 1986' brings the tempo down to an even 130bpm for a more straight-up electro mover. Distorted, atmospheric 80s synths dream of Miami, while the chugging bassline is all vice. Would be as at home in an Erol Alkan set as Sonny Crockett's car stereo.
Nu Electro is run by John B, one of the most eclectic and unique individuals within electronic music today. Renowned for his expansive DJ sets and globetrotting lifestyle, the best way to describe John is to expect the unexpected!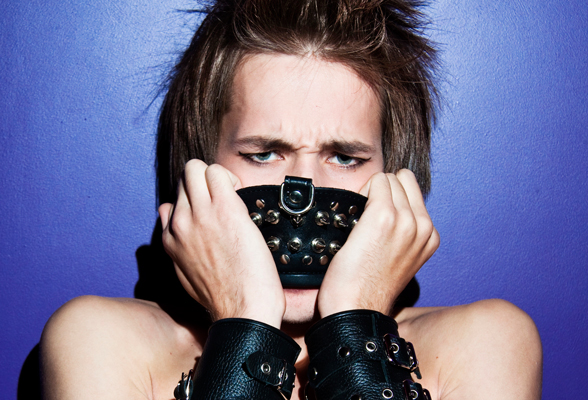 Tweet