Gmorozov's electro-dnb monster of an EP is out now on our sister label Nu Electro Recordings and available from iTunes and Beatport.
CLICK HERE to buy on iTunes
CLICK HERE to buy on Beatport
listen to clips on our Soundcloud Player here:
Gmorozov // Internet = Hate EP [ELC 007] by Nu Electro
CLICK HERE to buy on iTunes
CLICK HERE to buy on Beatport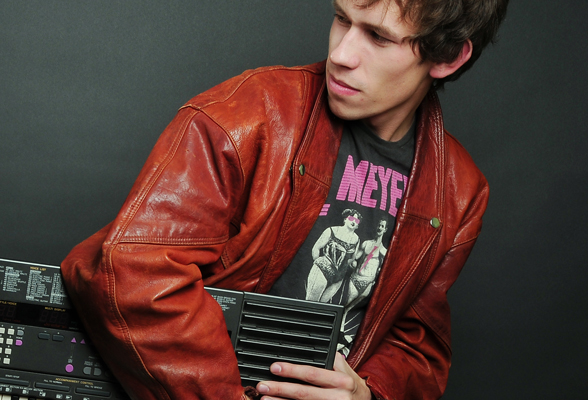 Label: Nu Electro
Release Date: 25th October 2010
Genre: DnB, Techno, Electro
Cat Number: ELC007
With a keen eye for brand new talent, John B wasted no time in snapping up the Russian young gun and general wunderkind Gmozorov to create a trio of off-the-wall electro-influenced pieces for John's Nu Electro imprint.
'Internet=Hate' puts the 80s into the ring with the present day and lets them fight it out. Urgent synths clash with electric guitars and snappy snares in combination with trancey stabs and an ongoing commentary on the mad obsession we have with the internet, in particular the music industry.
'Pleasure Generator' is drum & bass in BPM only. In this x-rated piece of audio geek porn, robots get naughty and give each other a sexually charged explicit electro workout. 'Miami 1986' brings the tempo down to an even 130bpm for a more straight-up electro mover. Distorted, atmospheric 80s synths dream of Miami, while the chugging bassline is all vice. Would be as at home in an Erol Alkan set as Sonny Crockett's car stereo.
Nu Electro is run by John B, one of the most eclectic and unique individuals within electronic music today. Renowned for his expansive DJ sets and globetrotting lifestyle, the best way to describe John is to expect the unexpected!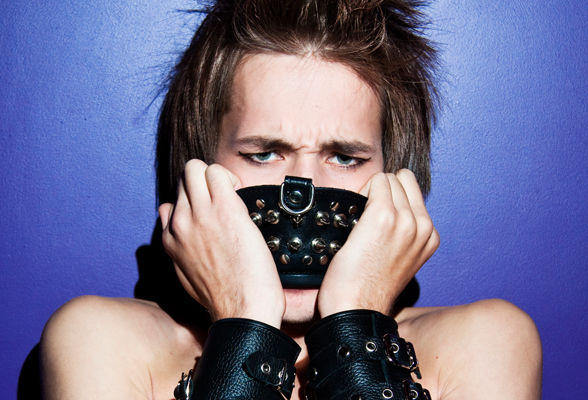 Check out the audio clips on our soundcloud player:
Cube // Metrolovers b/w Night Trip by Nu Electro
CLICK HERE to buy on iTunes
ClCK HERE to buy on Beatport
Label: Nu Electro
Release Date: 18th October 2010
Genre: DnB, Techno, Electro
Cat Number: ELC006
John B's Nu Electro label makes a welcome return with two new singles from Cube.
This is the Hungarian newcomer's debut single for John B's offshoot imprint Nu Electro. The British superproducer continues to nurture new talent in his own image with this latest retro electro offering.
'Metrolovers' has a dnb beat and a quirky, minimal electro synth that makes it infectiously catchy. With an Eastern European accent, the vocals deadpan over the top, "The people who ride the underworld/they are the metrolovers", giving the track a new wave punk disco flavour that will have dance floors popping everywhere.
'Night Trip' comes with a slightly heavier vibe; this dark dance floor tune delivers the signature Nu Electro sound, blending drum and bass with retro electroclash vibes. Gritty synths are driven along by a bouncy electro bassline while the melodic build-ups provide a retro rave flavour.
Nu Electro was launched in 2002 with John B's American Girls EP & was the start of what has become a massive sound for D&B and John B as a DJ. He's since gone on to develop the sound into its own genre 'Electrostep' & released the critically acclaimed album of the same name in 2006.
John had viral flash video genius Joel Vietch of rathergood.com do a fun cartoon video for the track, which became a huge viral internet sensation & has been viewed hundreds of thousands of times to date. You can still check it out at www.american-girls.co.uk
We're aiming to kickstart 2009 with a fresh release schedule and some exciting new artists. If you want to send us your demos & get your stuff out there click here to find out how.We're looking for electro/retro/80s/synth/punk stuff – it doesn't have to be Drum & Bass speed at all, 4/4 stuff is most welcome, in fact we're planning on putting out a lot more electrotechno/house/minimal stuff through Nu Electro next year…
Click here to check out the Nu Electro Discography.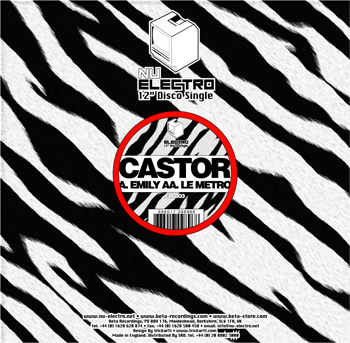 Links
We've got a bunch of different groups and stuff on Facebook, here's all the links:
We're intending to revamp this area, but in the time check out the data from discogs.com
ELC 001 John B American Girls EP (2×12″)
ELC 001 John B American Girls EP (2×12″, Promo, EP)
ELC 002 CydeFX Timescape / More Than One (12″)
ELC 002 CydeFX Timescape / More Than One (12″, Promo, W/Lbl)
ELC 003 Castor Emily / Le Metro (12″)
ELC 004 Genetic Sequence Time / Photographic (12″)
ELC 005 John B vs. Hydra Breaks Watch The Smoke Rise / On A Mission (12″)